| | |
| --- | --- |
| | Why do you need a Trane Extended Warranty? |
| | What type of Extended Warranties are available? |
| | What does the Trane Extended Warranty exclude? |
Why Do You Need a Trane Extended Warranty?

Trane has always offered one of the strongest manufacturer's limited warranties available anywhere.
Mechanical Components Fail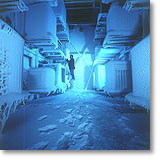 Trane is recognized as a world-wide leader in the manufacturing of quality air conditioning products and accessories. Millions of dollars have been invested in laboratory stress tests which allow Trane engineers to design units with minimum failure rates. However - any mechanical product is subject to failure.


Hedge Against Inflation




Today's service calls that result in repair bills may be expensive. Each year parts and labor costs continue to rise. At today's prices, one service call to replace a minor part can easily cost $100.00 or more. Imagine what these costs will be in the 21st century. With Trane's Extended Warranty you will know your cost for total comfort - up to 10 years in advance.


Peace of Mind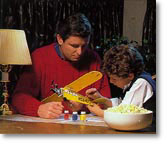 When you purchase a Trane Extended Warranty agreement, you don't have to worry about failures. Unplanned repair bills will be a thing of the past. For the term of your agreement - Trane pays the bills.


Assurance of Commitment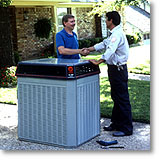 When you purchase your Extended Warranty, you are entering into an agreement with the manufacturer of your equipment - The Trane Company. Your equipment will be serviced and repaired by Trane's independent servicing dealers. Trane's National Service Training Programs offer up-to-date knowledge of equipment and service techniques for dealers who choose to attend.